Raising the bar


Paralogic Founder, Anne-Marie Howarth is a passionate advocate for those of all abilities within business.
Anne-Marie featured in the December 2018 Link Magazine, speaking out on this very issue.
..."People with disability are often promoted as being great employees, but what's not often talked about, is that people with disability can be successful employers, business owners and corporate leaders too. Link speaks to successful business people Anne-Marie Howarth and Mal Turnbull who are helping to raise the bar when it comes to career expectations"...
The article appears on page 41 of the Magazine and you can access the PDF or the FLIP online.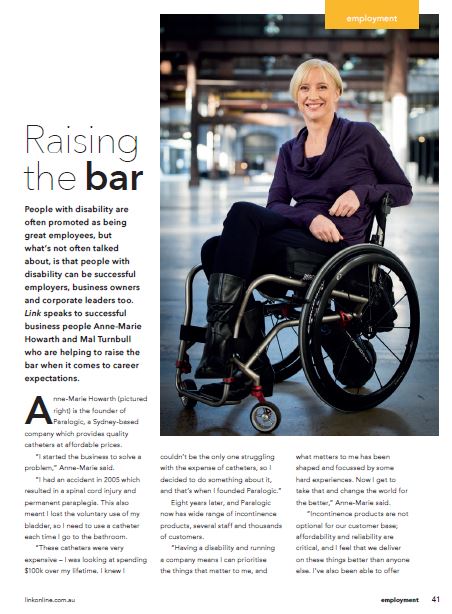 ---
Leave a comment