Business & Healthcare Providers


Continence products represent a considerable expense to clients and this is where we can assist. Paralogic was founded BY Catheter Users FOR Catheters Users and our Paralogic Branded Catheters are high quality and up to half the price of our competitors.
We currently provide products to state government continence programs, public & private hospitals, nursing homes, continence clinics, urologists and more. Our products are also available for purchase through Independence Australia and BrightSky.
Paralogic is a registered NDIS provider.
FREE Samples
FREE sample boxes are available for healthcare providers.
Let use know the products that would be most useful and we can send you a collection of products for you to review and distribute to clients - you can call or email us, or Request samples for your organisation.
Alternatively let us know the product details and postage address and we can send a FREE Sample Pack of Paralogic Intermittent or Male External Catheters directly to your customer.
We also stock printed versions of brochures, business cards, Male External Catheter Size Guides and Male External Catheter Usage Guides that we can send to you.
Invoicing, Rates & Quotes
Paralogic provides 30 day invoicing to business and government buyers, subject to approval.
Unfortunately we do not provide further discounts to businesses, as we are already selling directly to the public at wholesale rates.
We are happy to provide formal quotes as required. Quotes can also be generated by placing products in the shopping cart, and selecting "Create Quote From Cart" on the shopping cart screen.
A full list of Product Codes is available if required by your organisation for purchase orders etc.
Download a copy of the latest Paralogic Brochure.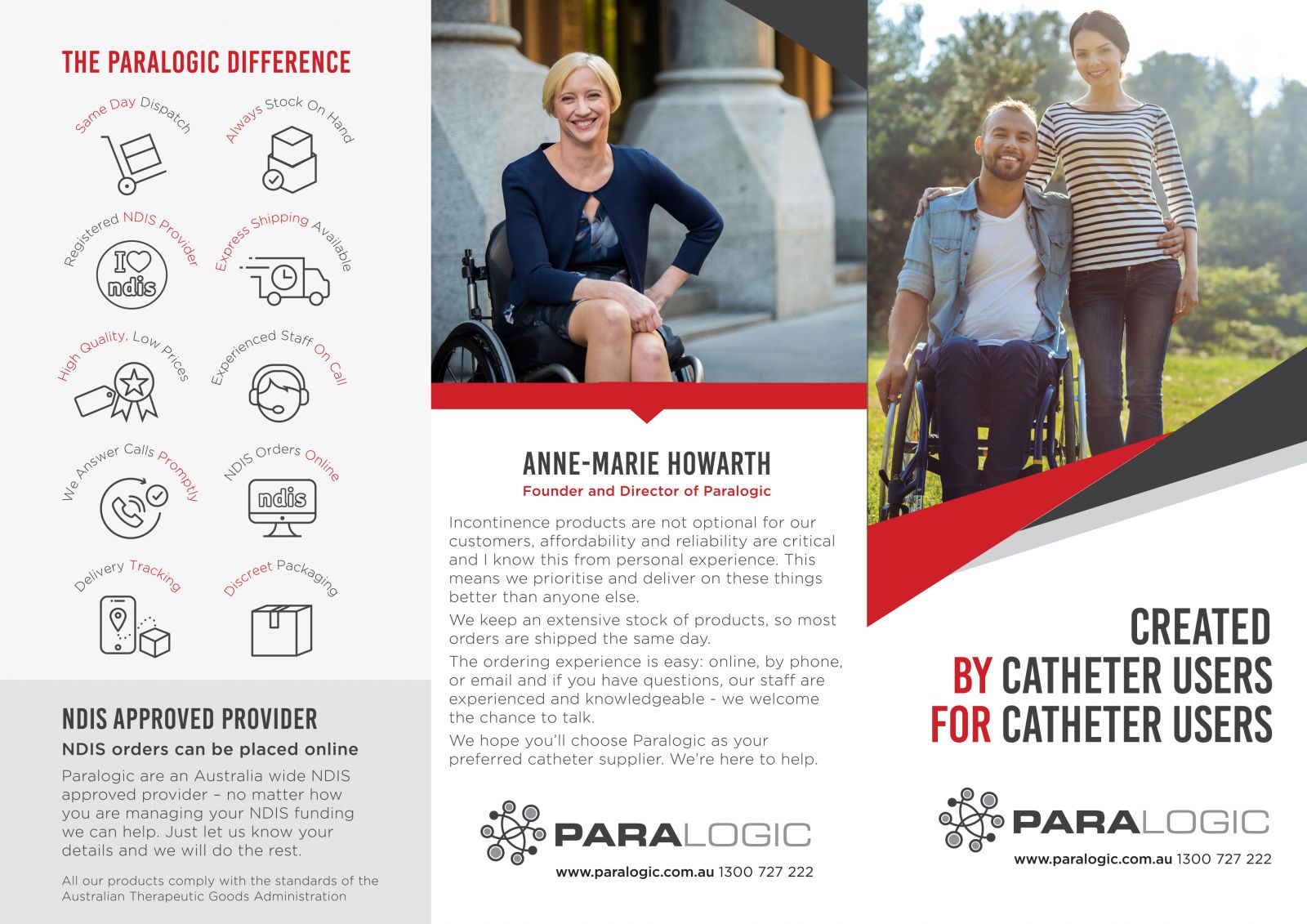 We have experienced staff ready and waiting to help find the right continence product at the best price for each of your clients, so please Contact Us today.