Continence and Urological Nurses


Paralogic work with Continence Nurses around Australia to ensure that everyone can access the best range of continence supplies at the most affordable prices. We offer a fast, reliable delivery service and pride ourselves on our excellent customer service.
Paralogic is a registered NDIS provider and our products are also available for purchase through Independence Australia and BrightSky.
Nurse Sample Boxes
Free sample boxes are available for Nurses. These sample boxes are for your review and for distribution to your clients. Sample boxes can be made up of the products that you and your clients will find most helpful. Click here to request samples.
Client Sample Packs
We offer sample packs of our Male Intermittent Catheters, Female Intemittent Catheters, Tiemann / Coude Tip Catheters and our Male External Catheters. If you have a client who is in need of a sample pack of these products, please get in touch with us and we can organise immediate despatch.
Download a copy of the latest Paralogic Brochure.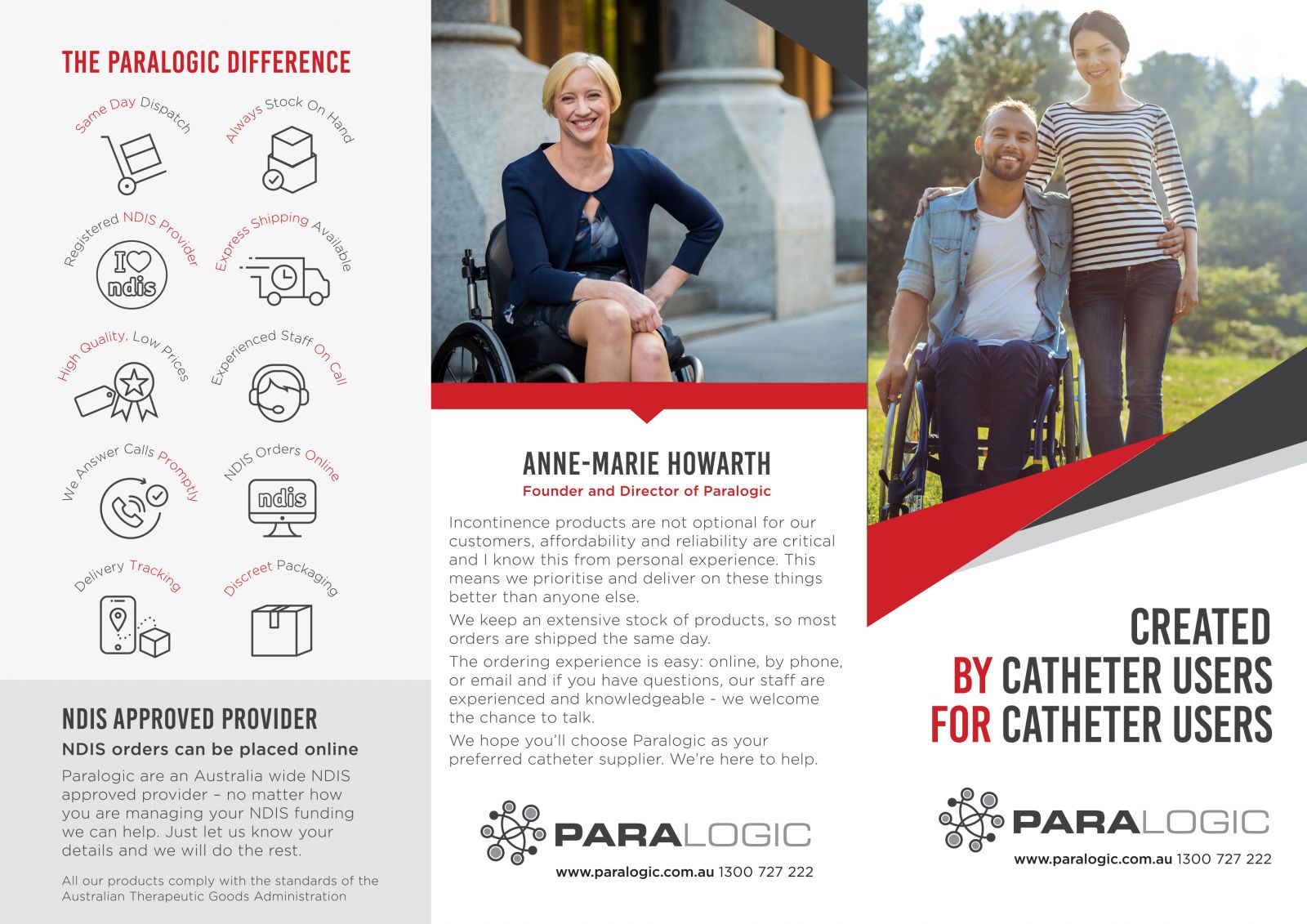 If you have an enquiry, please Contact Us today.
Our products comply with the Australian Therapeutic Goods Administration's standards.